Olympic Queen Flannel Sheet Set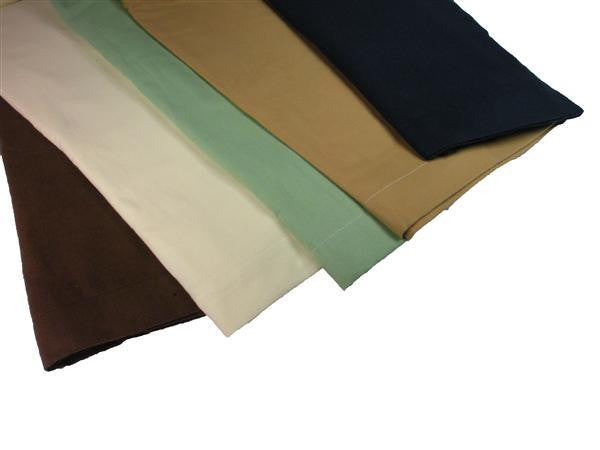 In cold winters, there are few things more comforting at night than flannel sheets. Flannel can keep you warmer than cotton can, and it's soft and comfortable as well. But those who have special mattress sizes, such as the Olympic queen, know that it can be difficult to find sheets that are the right size in the first place, much less the right material. But there is a resource available to you that will help you to find sheets that not only fit your bed, but are also the right color and fabric to suit all of your sleeping needs. At Bed Linens Etc. we have Olympic Queen Flannel Sheets.
Flannel is a combination of cotton and wool. The wool in flannel is what makes it so soft and warm. The wool yarn used to make flannel is loosely woven so that the softness of the wool isn't lost. And the cotton allows the fabric to be thinner while still retaining all the warmth and softness of the wool. Cotton is also much more affordable that wool alone. All of these factors combined make flannel an ideal fabric for making bed sheets, especially for those who live in colder climates. At Bed Linens Etc., our resources are there are to help you find Olympic queen flannel sheets and bedding.
It's rare to find a store front that carries Olympic queen flannel sheets. This is because this is such a rare size and fabric. Not many people need or buy sheets in this size and fabric, so most retailers don't think there's enough local demand for this product to justify using the shelf space to carry them. At Bed Linens Etc., we have you covered on all your Olympic Queen bedding needs. We also carry Olympic Queen Mattress Pads.