Twin Sofa Bed Sheet Set 50% Cotton 200 Thread Count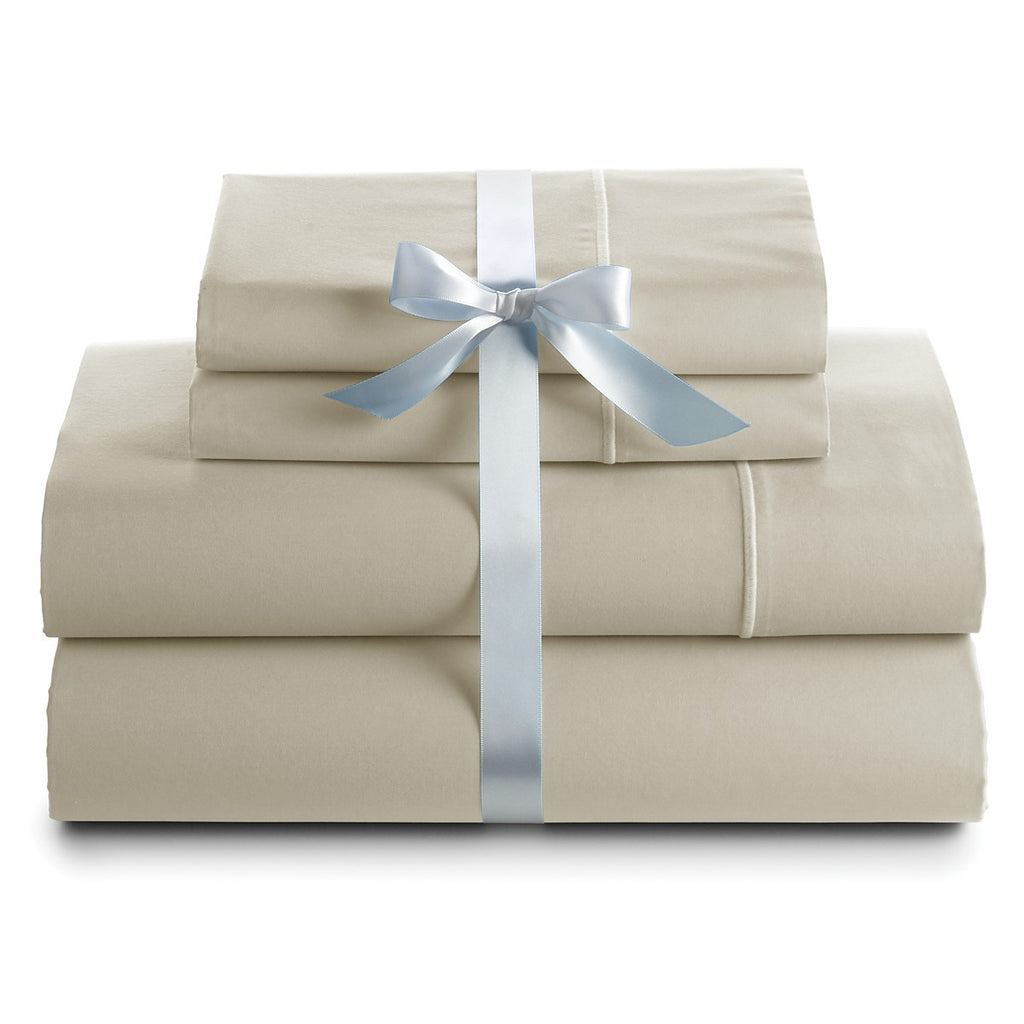 Twin Sofa Bed Sheets 200 Thread Count – The Perfect Sleep
When it comes to having a bed for your guests to sleep in when they come to your home, a sofa bed is a wonderful option. You can bring out the bed when it is needed, but you can hide in the sofa when it is not in use. This not only allows you to save space but also to not be bothered with a large home. However, even though this is convenient for you, it is important that you offer your guests a comfortable bed to sleep in. When you buy twin sofa bed sheets 200 thread count from BedLinensEtc.com, you will be offering your guests the best of the best. Twin sofa bed mattresses measures 36"x72".
Having sheets that properly fit your mattress is important. Also, having twin sofa bed sheets 200 thread count that matches the rest of your home as well as the bedding is important too. At BedLinensEtc.com, we understand this and want to provide you with custom made sofa bed sheets that will last for many nights to come. Our sofa bed sheets are custom made and will allow you to make your bed quickly and stress free in a moment's notice. This is because the top and bottom sheets are sewn together which will allow you to keep the sheets on the mattress and simply fold out the sofa bed. Also, since sofa bed mattresses are a specialty size, you will be able to have the perfect fitting sheets so your guest can have a perfect night's sleep.
Of course at BedLinensEtc.com we have more than just twin sofa bed sheets 300 thread count. We have an array of custom home bedding to offer you when you need it the most. We offer special sizes for mattress such as three quarter and Olympic queen. We also do our best in matching the colors that you already have in your home or to create an entirely new bedding set exactly how you want it. However, it is important to keep in mind that because your bedding is custom made, you will not be able to return it once you have purchased it and it is in your home.
We not only want to provide you amazingly comfortable twin sofa bed sheets 200 thread count, we also want to help you make your home more comfortable. We also offer cotton twin sofa bed mattress pads for your sofa bed. If you have any questions, please take the time to contact our customer service specialists who are more than willing to help you!
Features:
- Size - Twin Sofa Bed Sheet Set 36"x72"x6"
- 50% cotton 50% polyester 
- Flat sheet available unattached, attached, or fitted at foot.
- 1 standard pillow cases 
- Made in USA