King Sofa Bed Cotton Mattress Pad (76"x80")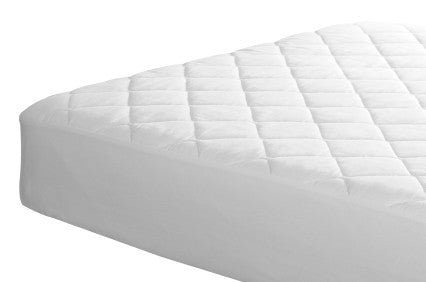 At Bed Linens Etc., we carry 100% cotton quilted mattress pads for king sofa beds. Our sofa bed king size mattress pad provides an extra layer of comfort while also protecting your sleeper sofa mattress. Our 100% cotton top pad fits mattress smoothly and is made especially for your sleeper sofa. It is not the cheap one that you see at the big box stores. Our king sofa bed mattress pads fits sofa mattresses that measure 76"x80".
If you had an odd size sleeper sofa please contact us and we can custom make your mattress pad.
- Made in USA